Expert Emergency Response Ecosystem Advisory Services for the Enterprise.
Harness Years of Emergency Response Ecosystem Experience for your Enterprise.
Vita Safety Partners was born from a need for enterprises to have vendor-agnostic support as they navigate the existing and emerging E911 regulatory requirements and OSHA's guidelines for a safe working environment.
Enterprise technology is becoming ever-more complex, and this complexity has substantively impacted the ability of enterprises to comply with the regulations imposed by local, state and federal authorities. The Vita Safety Partners team consists of dedicated emergency response technology professionals with decades of experience helping organizations of all types and sizes meet their 911 requirements. We help you to understand what you need to do to meet your 911 requirements, sort through the complex emergency response solution ecosystem to determine the solution (or set of solutions) that best fits your unique environment, and provide hands-on support throughout the implementation process.
About Our Principal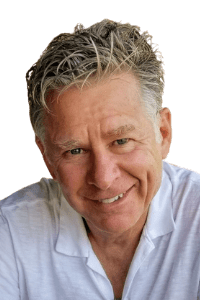 William Svien is an accomplished entrepreneur and executive manager, with a particular focus on emergency services technologies for enterprises. As a partner in 911 ETC, Inc., Bill developed and delivered practical emergency call management solutions for SMBs and Fortune 100-leading enterprises alike, helping these organizations to comply with emergency regulations and keep their users and premises safe.
Before co-founding Vita Safety Partners, Bill served as Vice President of Strategy at viiz communications, inc., and also provided Product Marketing Support at Intrado. Bill is actively engaged in a variety of professional organizations, and possesses a deep knowledge of the broader telecommunications ecosystem to provide his clients with a comprehensive understanding of their requirements, today and in the future.
---
Bill leads a team of dedicated 911 and emergency response technology professionals, and works with clients to ensure that the appropriate expertise is made available for every project.
---
Let's solve your emergency response challenges together.