As originally published in Telecom Reseller.
Many in our industry are taking note of both Kari's Law and RAY BAUMS Act. Many organizations are rushing to comply with the FCC regulations. Even though the final provision of RAY BAUMS Act became enforceable as of January 6, 2022, there is talk out there that "our communication platforms do not qualify as MLTS". Particularly within the voice cloud service provider space. Can this be true? If so, would those Unified Communication as a Service (UCaaS)/ Call Center as a Service (CCaaS) providers be exempt from these laws and by extension possibly the organizations that employ and manage these systems/platforms as their enterprise communication platforms?
At this point it is necessary to insert our typical disclaimer: Our advisory firm, Vita Safety Partners, is not a legal entity providing legal advice to the enterprise community. We are technologists and business consultants providing advice surrounding enterprise's emergency response ecosystem including NG/E9-1-1.
This exploratory discussion will not cover the sections of the legislation that specifically spell out the technical or procedural requirements needed to comply with these regulations.
Instead, we will concentrate our discussion on the FCC definition of MLTS and its language of inclusion.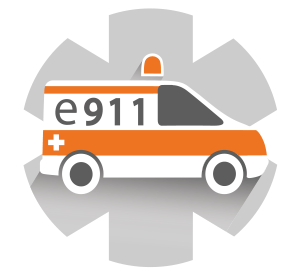 With that laid out, let's look at Multi-line Telephone Systems (MLTS) and how the FCC designates this communication platform.
Below is the Definition as sited directly from the FCC and its rule.
47 U.S. Code § 1471 – Definitions
(2) Multi-line telephone system
The term "multi-line telephone system" or "MLTS" means a system comprised of common control units, telephone sets, control hardware and software and adjunct systems, including network and premises based systems, such as Centrex and VoIP, as well as PBX, Hybrid, and Key Telephone Systems (as classified by the Commission under part 68 of title 47, Code of Federal Regulations), and includes systems owned or leased by governmental agencies and non-profit entities, as well as for profit businesses. Here is the link to the FCC language Subpart F – Multi-Line Telephone Systems
How would you interpret the above language? Does this include a PBX with privately networked communication nodes, UCaaS, CCaaS, or CPaaS? What about remotely connect work-from-home voice end-users? Do virtual collaboration services which have evolved into communication platforms, such as MS Teams, Google Voice, or Zoom (We're pleased to announce that Zoom has been named a Leader in the 2021 Gartner Magic Quadrant for Unified Communications as a Service (UCaaS), Worldwide!) qualify as MLTS?
Do call center platforms, such as Avaya OneCloud CCaaS, Genesys, Ring Central, Talkdesk, and Five9 fall into the FCC MLTS definition. Do voice enabled software applications connected to a common control such as softphone applications or WebRTC qualify as MLTS?
Many of the service providers listed above have, indeed, grasped the notion that they are MLTS designated and have taken steps to comply with the FCC legislation. They have built their voice platforms to comply with FCC rules. They also have provided tools to manage those NG/E9-1-1 capabilities by both system administers and end-users alike. But be aware, the degree of compliance can vary greatly from one provider to another.
After we ponder those ideas, how does the FCC determine "applicability" for providing the MLTS technical and procedural components to satisfy the requirements of its rules? It's actually pretty straight forward:
The rules in this subpart F apply to:
(a) A person engaged in the business of manufacturing, importing, selling, or leasing multi-line telephone systems;
(b) A person engaged in the business of installing, managing, or operating multi-line telephone systems;
(c) Any multi-line telephone system that is manufactured, imported, offered for first sale or lease, first sold, or leased, or installed after February 16, 2020.
Here is the link to the FCC language § 9.15 Applicability.
The FCC applies these MLTS rules to anyone or entity within the commercial distribution chain of providing voice communication platforms and those charged with maintaining the said platform.
If you are a stakeholder in the safety and wellbeing of your most important asset in your organization, its people (human resources), please consider the questions posed above. Engage qualified subject matter experts (SMEs) and legal entities well versed in enterprise NG/E9-1-1.
Finally, we conclude our discussion with a very non-legal or binding statement regarding the FCC's rules and MLTS. One of our industry's most renowned and knowledgeable legal advisor will always answer when asked about these matters, she will always reply, "It depends!"
You may have additional questions, need advice, or assistance. Whether it be gap analysis, a road map to compliance, or formulating an assessment, the team at Vita Safety Partners is here to help! Please contact us at info@vitasafetypartners.com.
Thank you to Martha Buyer for her input on this post.
Check out our recorded March 9, 2022, Avaya Industry wide panel discussion, NG-911: Ensuring Compliance, Leveraging Enhancements and Managing Emergencies. You'll need to register for access to the recording here: https://vitasafetypartners.com/events/