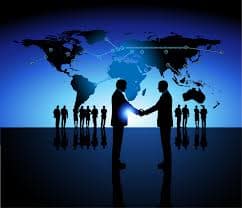 The SCTC is THE Premier Professional Organization for Independent Consultants.
"[SCTC] Our consultant members are leaders in the industry, able to provide best of breed professional services in a wide array of technologies. Every consultant member commits annually to a strict code of ethics, ensuring they work for the client benefit only and do not receive financial compensation from vendors and service providers."
SCTC is the leading organization for public and private entities to seek advice on everything IT and telecom. As Melinda states, "The SCTC is a phenomenal group of professional subject-matter-experts (SMEs) who are as supportive among their group as is valuable to the IT/telecom community they serve!"

Bill adds, "Melinda and I are looking forward to teaming with the other group members as we share our individual expertise and knowledge among those needing additional niche advice in enterprise NG911 and E911 MLTS solution and service opportunities!"

The SCTC is the place to go for knowledge and advice in all things IT and telecom and especially Enterprise E911 and NG911!
Learn more about SCTC by visiting www.sctcconsultants.org