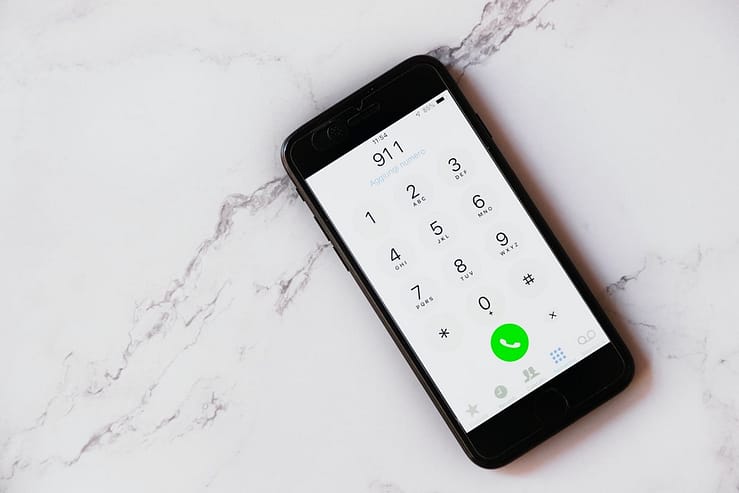 Vita Safety Partners will explore the three (3) top reasons why enterprise E-911 needs ongoing maintenance and care;
Technology, and
Stakeholders.
Melinda Sensabaugh, ENP and Bill Svien, Principals at Vita Safety Partners, will present rich and timely information for those who are responsible for their organizations E-911 applications!
As your network continues to grow and evolve, and the E911 ecosystem matures, your E-911 solution will need to transform to satisfy new requirements.
Whether you have an enterprise E-911 solution in place or not, you quickly realize E-911 is not a, "set-it-and-forget-it application! That's where Vita Safety Partners comes in; we are up to date with current technologies, and legislation, and will make sure you understand the requirements as they continue to change.
When your voice network is updated, your E-911 solution will likely be impacted such as:
Regulatory requirements may change.
When you add a new location to your organization, you may need to reconfigure your E911 solution.
If you change your SBCs, your E-911 solution might need to be re-tested.
Establishing proactive E-911 management processes within your organization can:
Prevent solution failure,
Keep your teams safe, and
Prevent the need for a solution overhaul down the road.
We will discuss in detail:
Technology, and
Stakeholders.
1- Regulatory (New laws are in place):
Regulatory (New laws are in place): Both Kari's Law and RAY BAUM's ACT have mandated requirements which your voice system may already have embedded in its core. On the other hand depending on your use case and network configuration, you may fall outside of compliance and at the same time could put your co-workers at risk.
Legislation requirements:

PBX dialing access and routing
Emergency onsite notification requirement
Dispatchable location presented to the PSAP
Fixed voice end-points
Non-Fixed voice end-points

Compliance Dates: 2020-2022
Fines for non-compliance
2 – Technology-Infrastructure:
Technology-Infrastructure: A network changes especially with the expanded use of work-at-Home end-users. Have you decided to utilize UCaaS as your core platform or configured as a hybrid infrastructure? What types of devices and voice systems currently in the enterprise would need to have E911 capability?
Devices might include:
Wireless handsets;
Soft clients for remote workers;
Mobile clients on employees' smartphones, tablets, laptop; or
Voice-enabled applications like Teams or Jabra.
Look carefully at your current voice systems, since an E-911 solution might need to incorporate SIP endpoints, VoIP, Digital and Analog wired and wireless phones.
PBX/VoIP servers/network needs to be reconfigured or upgraded
PA/ALI or VPC database maintenance (on-going)
Voice device management

Digital/Analog/TDM to VoIP/SIP conversion/integration
WIFI and the use of softphones soft-clients and their mobility
Voice enabled applications Microsoft Teams/Jabra/WebRTC

Flatten consolidate extended networks (Data centers support numerous geographic locations)
Wi-Fi soft client integration (nomadic/mobile capable)
Work From Home (WFH) proliferation
How do you handle Moves, Adds, Changes and Deletes (MACD) in a VoIP environment?
3 – Stakeholders:
Stakeholders: Identify your E911 stakeholders. In addition to your information technology (IT) team, stakeholders will include safety and security professionals, as well as representatives from legal, risk management, human resources, and facilities management. Anyone who is responsible for employee safety and emergency management should be involved in the project planning.
The need for ongoing inter-departmental communication and emergency response ecosystem planning will include stakeholders such as:
Senior Management – Employee safety and risk avoidance
Human Resources – Employee communication on emergency response, planning, and best practices.
Security/Safety – Emergency response planning and drills
IT/Voice – implementation and ongoing maintenance of application and location data
Legal – Interpretation/correlation between technology and legality w/communication-strategy to senior management
Whether you're looking into 911 for the first time, or re-evaluating the 911 solution you already have in place, this is a "Not to miss" discussion. Your efforts could save a life! Contact us today or register for our webinar